SURFACE FINISHING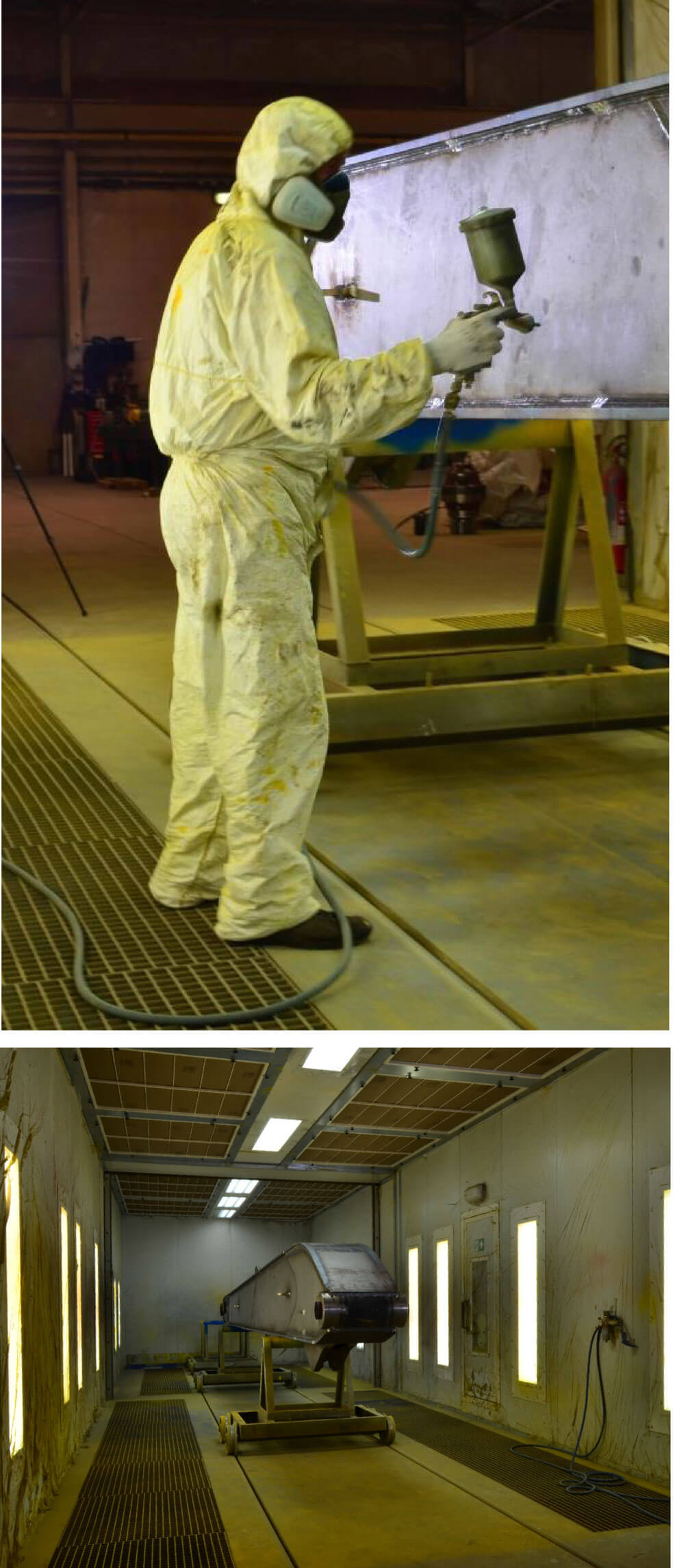 Surface finishing of steel components using coatings in our painting and curing box.
We most often use polyurethane, epoxy, acrylic an other coatings.
PAINTING AND DRYING BOOTH DIMENSIONS
PARAMETERS
VALUES
Length
12.00 m
Width
3.80 m
Height
3.15 m
Gate width
3.11 m
Gate height
3.11 m
SIZE OF FINISHED PART
PARAMETERS
VALUES
Length
10.00 m
Width
2.30 m
Height
1.90 m
Prices and all detailed information will be available after receipt of the technical print documentation.