BLASTING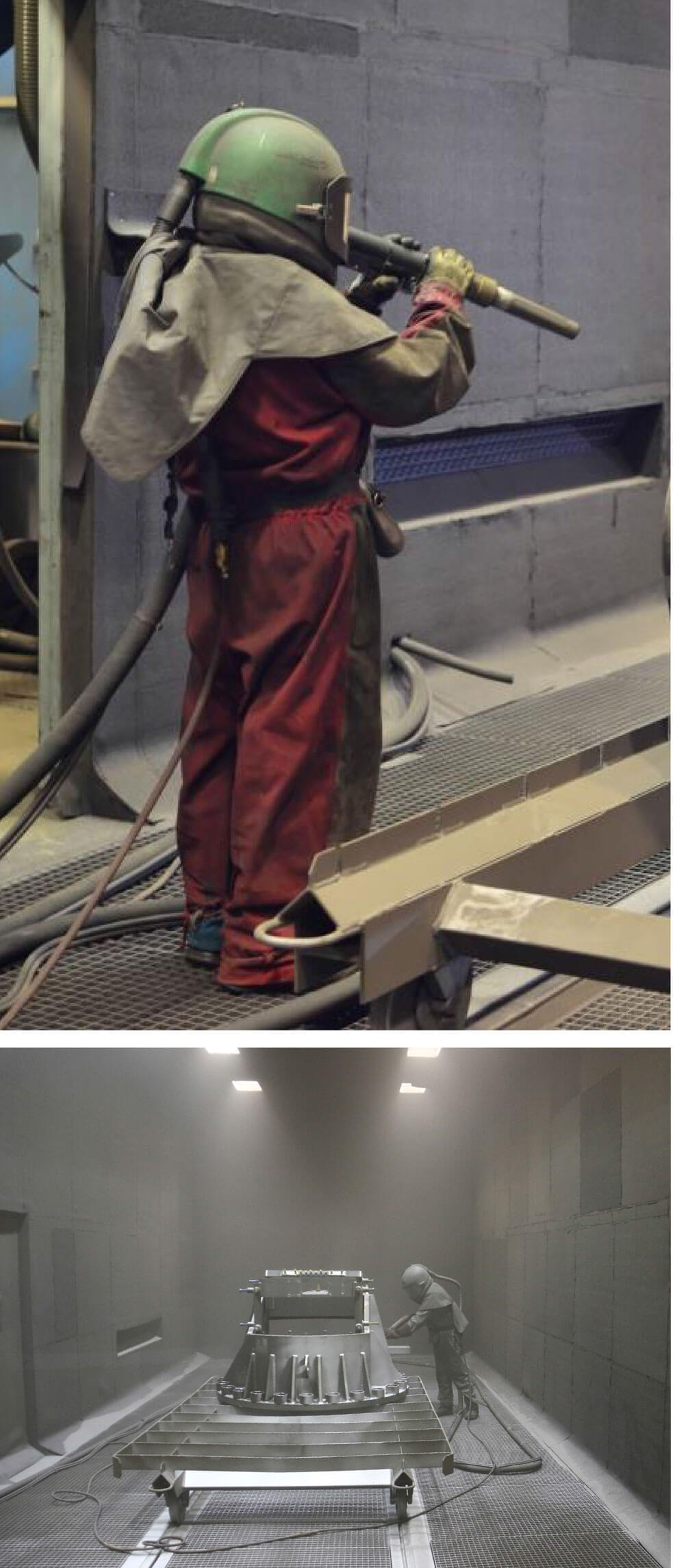 Steel parts are hand blasted with abrasive in our blasting chamber.
GL80 steel grit is used as the abrasive.
BLASTING BOOTH DIMENSIONS
PARAMETERS
VALUES
Length
12.00 m
Width
4.50 m
Height
4.00 m
Gate width
4.20 m
Gate height
3.00 m
SIZE OF FINISHED PART
PARAMETERS
VALUES
Length
10.00 m
Width
3.00 m
Height
2.50 m
Prices and all detailed information will be available after receipt of the technical print documentation.