Light-duty RK1 line ROCK BREAKER BOOM SYSTEM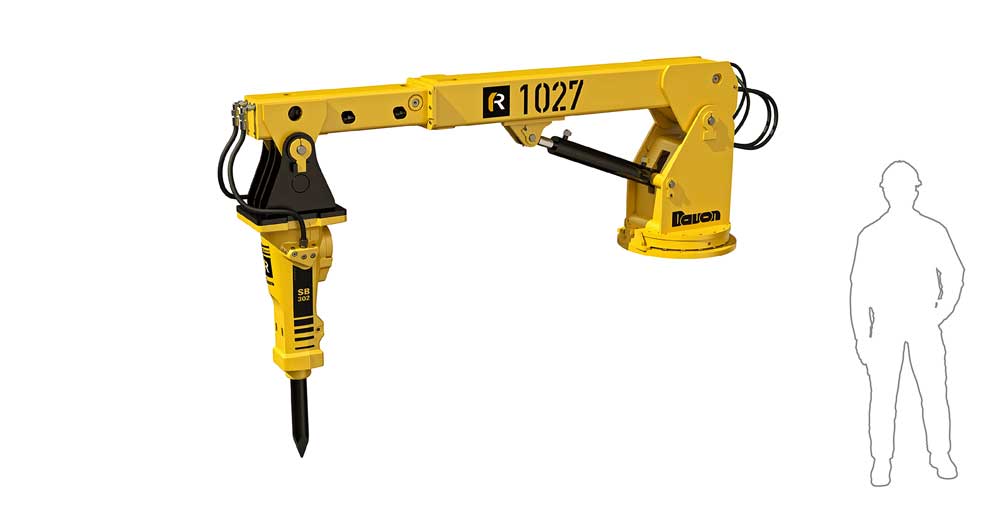 Stationary crusher
Mobile crusher
MODEL DESCRIPTION
This lightweight line is designed for use with mobile crushers. It can handle hammers up to 300 kg and delivers horizontal reach of up to 3.17 m and vertical reach of up to 1.15 m.
Implement model
Application
Maximum reach [mm]
Weight
Vertical reach
Connecting flange
Standard drive unit
Max. hammer weight
horizontal
vertical
[kg]
[mm]
Ø [mm]
–
[kg]
RK 1027
3,170
1,150
845
3,030
650
–
300
RANGE OF MOTION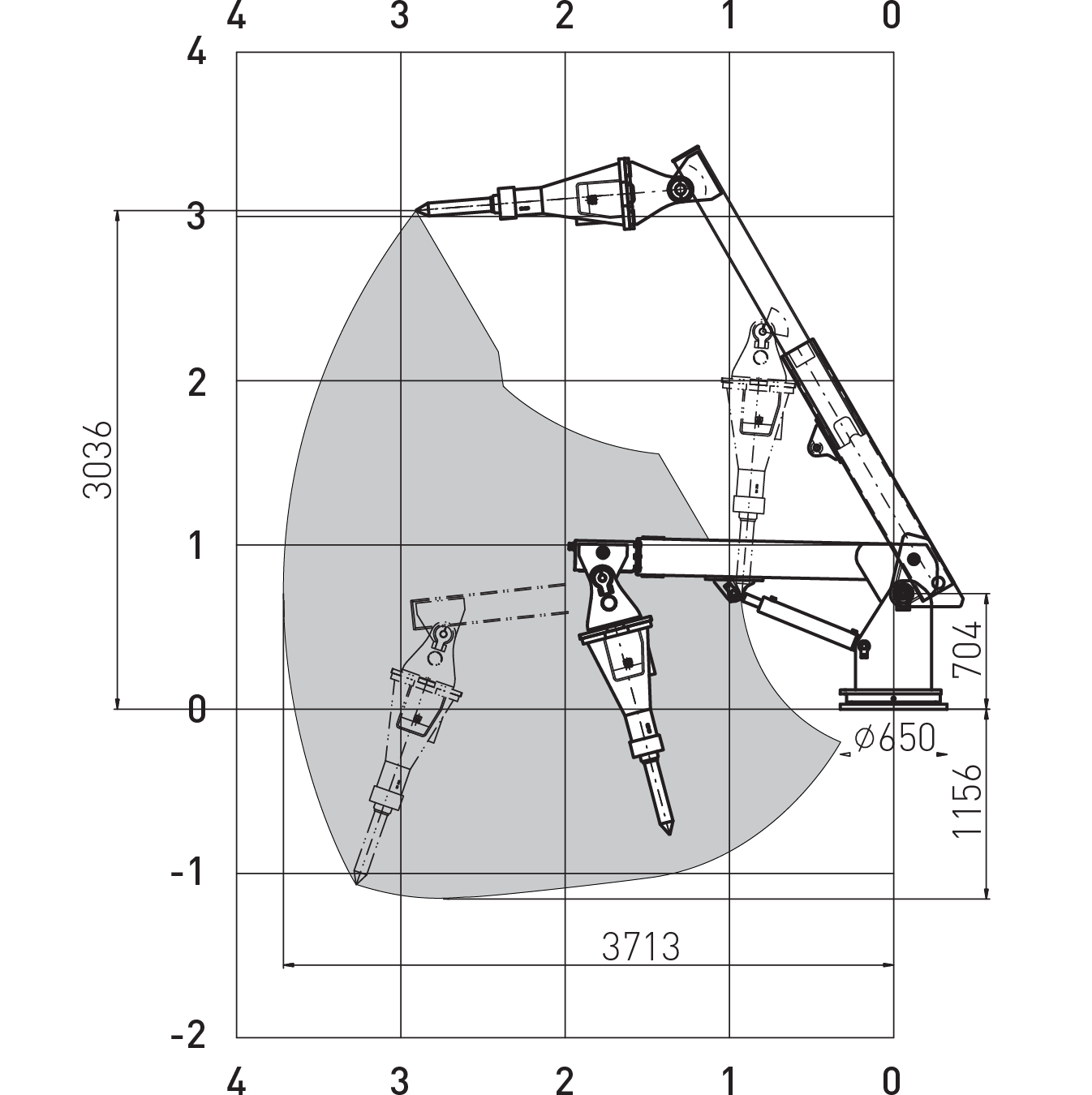 VERTICAL HAMMER RANGE
Vertical range can be increased by up to 1 m by using an extension between the hammer and adapter; custom options available to meet customer specifications and local construction conditions.
The manufacturer reserves the right to change these parameters.