CNC VERTICAL MACHINING CENTRE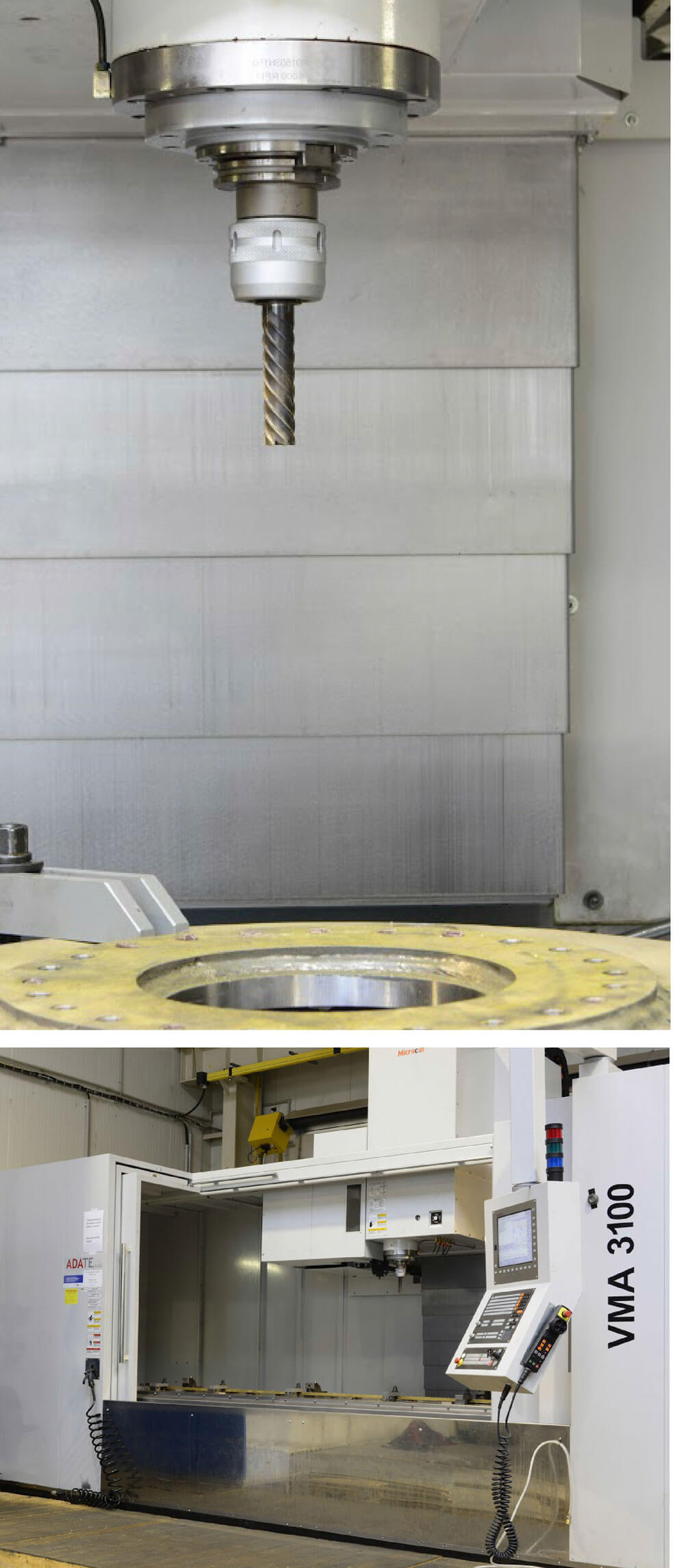 MACHINE: VMA-3100 CNC Challenger MANUFACTURER: Buffalo Machinery Co. Ltd.
The VMA-3100 CNC machining centre is a high-performance three-axis boring and milling centre enabling high-productivity and accurate drilling, boring, core-drilling, reaming, and direct threading. The machine is equipped with a magazine holding 32 or 40 individual tools for quick changeovers. Its advantages include high speed of the spindle, large size of the work table, and doors on the side covers enabling the machining of work pieces longer than the table length. It is also characterized by its unusual travel lengths on the axes, particularly the Y-axis, high rigidity of the machine, and the performance of the spindle driven by the servomotor. It is very economical at high production volumes, but these centres also allow you to shorten the production cycle, increase production efficiency, reduce production costs, and achieve satisfactory economic performance and the required quality at low/medium production capacity.
SELECTED REFERENCES
UNEX a.s.
MEZ STROJE s.r.o.
HAJDO spol. s.r.o.
Stanislav Obal
CELPAP Machinery, s.r.o.
Strojírna PŽ s.r.o.
DT Mostárna, a.s.
PAPCEL a.s.
DESCRIPTION OF THE EQUIPMENT
PARAMETERS
VALUES
Table dimensions
3,400 x 900 mm
Bearing capacity of the table
3,200 kg
X-axis
3,100 mm
Y-axis
900 mm
Z-axis
850 mm
S1 / S6 spindle motor output

20/30 kW

Heidenhaim
Prices and all detailed information will be available after receipt of the technical print documentation.