CNC Portal milling centre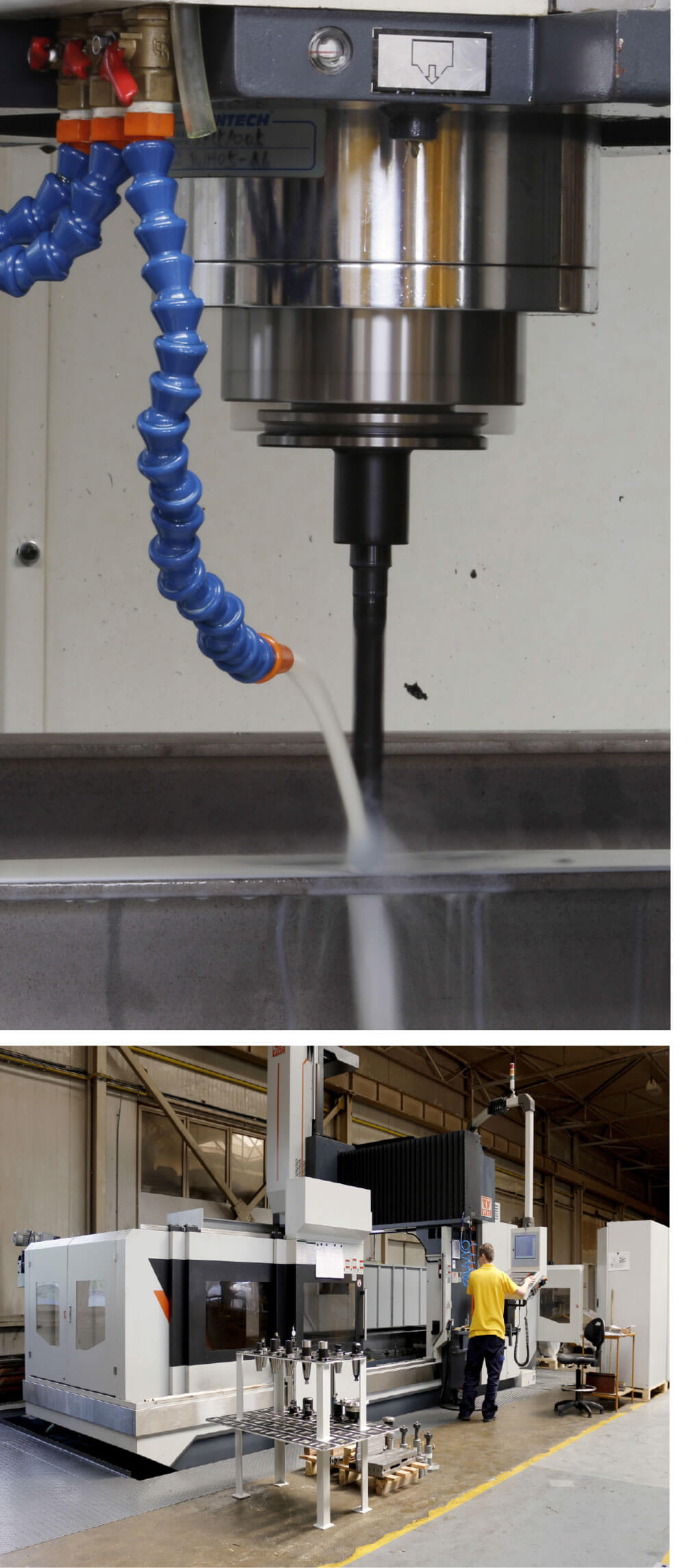 MACHINE: SF 3120 CNC + C50-4A universal milling head
MANUFACTURER: Vision Wide Tech Co., Ltd.
The SF class portal milling centre is a CNC tool specifically for milling, drilling and thread cutting. It is a three-axis (X, Y, Z-axes) centre offering high-speed powerful machining of parts weighing up to 10 tons. If the milling head is installed (with manual exchange from the rotary pick-up), it becomes a 5-axis centre (B, C-axes).
The tool comes standard with an automatic tool magazine (for up to 32 tools) and is equipped with a HEIDENHAIN iTNC 530 CNC control system. This highly productive tool is specifically for high cutting performance with a broad range of technical applications, characterised by reliability and ease of use.
SELECTED REFERENCES
MEZ STROJE s.r.o.
Stanislav Obal
UNEX a.s.
CELPAP Machinery, s.r.o.
Efficient Energy Technology s.r.o.
PAPCEL a.s.
DESCRIPTION OF THE EQUIPMENT
PARAMETERS
VALUES
X-axis (linear guide)
3,100 mm
Y-axis (linear guide)
2,000 mm
Z-axis (slide guide)
1,020 mm
Pass between the stands
2,100 mm
WORK TABLE
PARAMETERS
VALUES
Length
3,000 mm
Width
1,800 mm
Bearing capacity of the table
10,000 kg
S1 / S6 spindle motor output
24/30kW
DESCRIPTION OF C50-4A
PARAMETERS
VALUES
Taper
ISO-50
Max. tool diameter
200 mm
Max. power
42 kW
Max. speed
1,200 RPM
Prices and all detailed information will be available after receipt of the technical print documentation.